Photobooth huren in Hoek Van Holland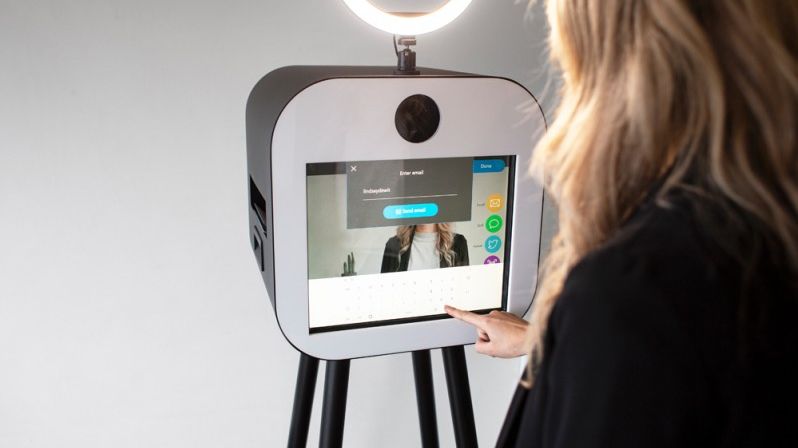 Photobooth huren in Hoek Van Holland
Wenst u een photobooth te huren in Hoek Van Holland? Dan bent u bij FlitsKoning.nl aan het juiste adres. Wij bieden namelijk photobooth´s aan in o.a. Hoek Van Holland van een zeer hoge kwaliteit en voor een scherpe prijs. Wij hebben in de laatste jaren heel wat ervaring opgedaan en onderscheiden ons in de photobooth markt door onze sterke combinatie van prijs en kwaliteit.
De #1 Photobooth van Hoek Van Holland
Het eerste dat wij als leider in het verhuren van photobooths erg belangrijk vinden is de kwaliteit van onze photobooths, En dat is ook waar we voor bekend staan o.a. in Hoek Van Holland. Indien u kiest om bij FlitsKoning.nl een photobooth te huren voor de regio Hoek Van Holland dan kan u gerust zijn dat u een photobooth krijgt van erg hoge kwaliteit. Al onze photobooths zijn namelijk uitgerust van top materialen zoals een professionele DSLR camera voor foto's van topkwaliteit. Wij maken gebruik van een super geïntegreerde fotoprinter die direct mooie fotos print op ansichtkaart formaat.
De foto´s kunnen wij vooraf geheel naar wens voor u installeren, denk hierbij aan een gekozen kleur en of print met een gepersonaliseerde logo en of text. Hierdoor krijgt u een mooi moment vastgelegd die geheel op uw wensen zijn afgestemd voor u en uw gasten. Tevens krijgt u enthousiaste begeleiding van een van onze Photobooth medewerker(ster) gedurende het feest en/of evenement.
De goedkoopste Photobooth van Hoek Van Holland
Daarnaast is niet enkel kwaliteit voor ons belangrijk maar ook een scherpe prijs. Wij verhuren onze photobooths namelijk aan de scherpste prijs momenteel in Hoek Van Holland en dit zonder in te boeten voor kwaliteit. Hieronder kan u onze prijzen terugvinden.
Indien u gebruik wilt maken van ons goude of platinum pakket, dan is dit altijd inclusief een rode loper met afzetpaaltjes die uw feest helemaal compleet zullen maken.
Flexibele levering van uw Photobooth
Als laatste kaarten wij ook nog eens graag aan dat wij ook erg flexibel zijn in onze leveringen van uw photobooth in Hoek Van Holland. Wij passen ons graag aan naar uw schema en zijn ook erg flexibel in de periode van het huren.